Network of people ready to share their know-how
Jan Mašek: "I connect people and create an environment in which changes can happen faster and ideas can grow."
Network of people ready to share their know-how
Luboš Malý: "As a drummer, I give rhythm to teams, innovations and projects."
Network of people ready to share their know-how
Petr Skondrojanis: "I explore the inner workings of companies and try to inspire them to take a new approach in HR."
Network of people ready to share their know-how
Ján Košturiak: "I bring awareness to business and support innovation and sustainability."
Network of people ready to share their know-how
Petr Šídlo: "I teach companies to innovate professionally and meaningfully."
Network of people ready to share their know-how
Roman Stupka: "I help leaders with growth and development of their companies through dynamic strategies and personal discipline."
Network of people ready to share their know-how
Jiří Rozvařil: "I like to show the leaders around me that within each one of us, there is something important."
Network of people ready to share their know-how
Tomáš Tureček: "I help companies create and lead tribes and teach them an agile approach."
Our mission is the evolution of companies
We believe that entrepreneurs influence all of society. That is why we create space for sharing and synergies, which are the drivers of change.
We accelerate human potential in order to help businesses and individuals grow.
We help leaders fully develop the potential of all people in the company,
inspire and connect them, and we keep up with the latest trends.
Red Button now consists of about 90 professionals, coaches, entrepreneurs, innovators, consultants and people from nonprofit and public administration who work together on projects and products, meet each other, learn from each other and get inspired. At the moment, there is a network of 2,500 fans of Red Button following our work.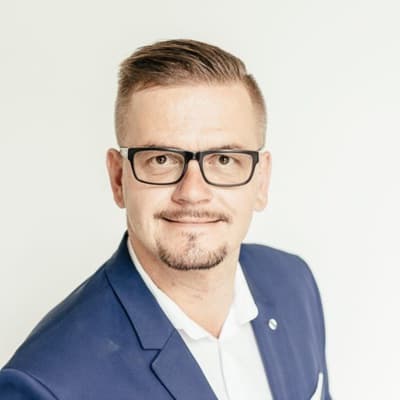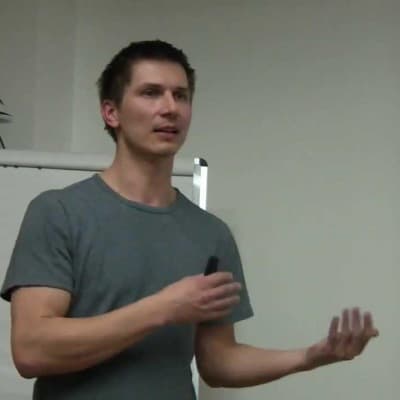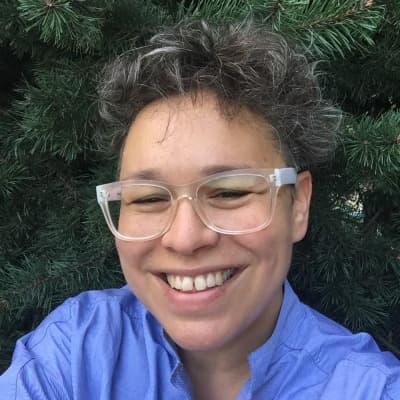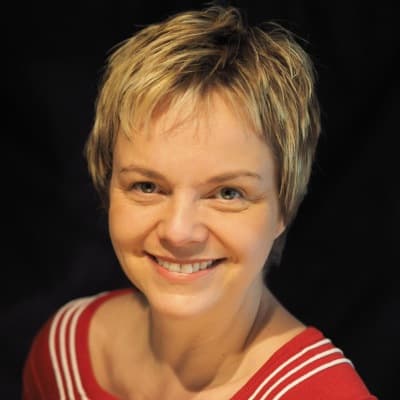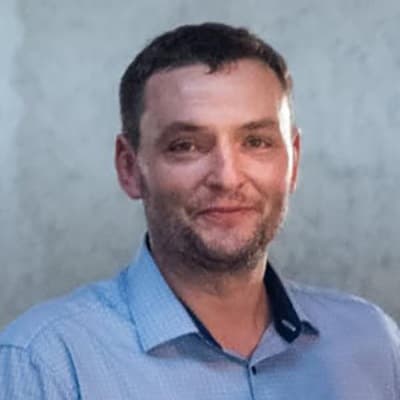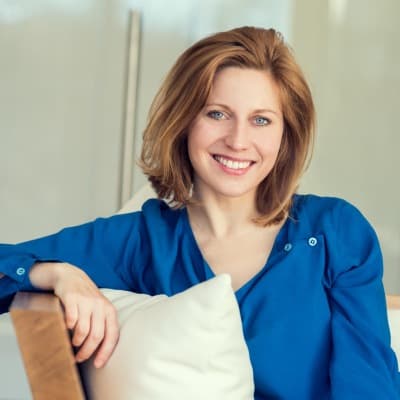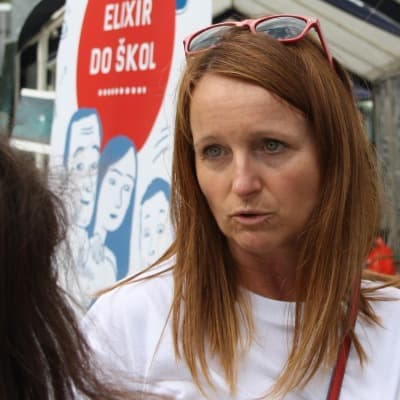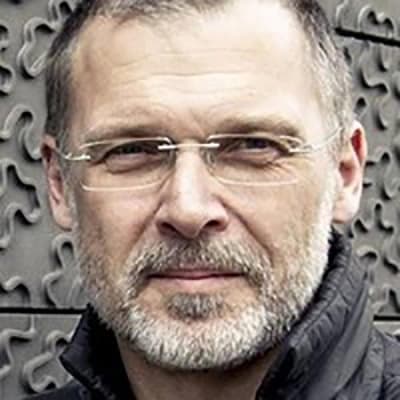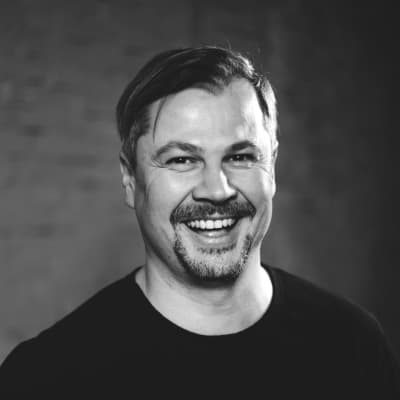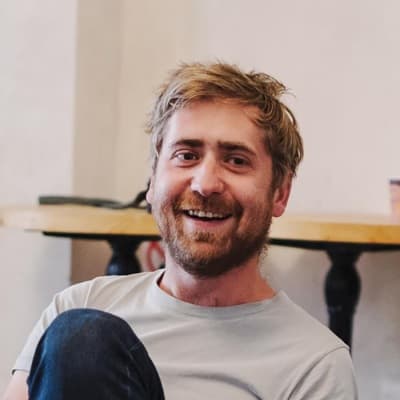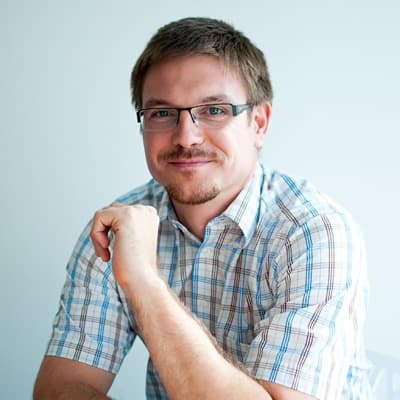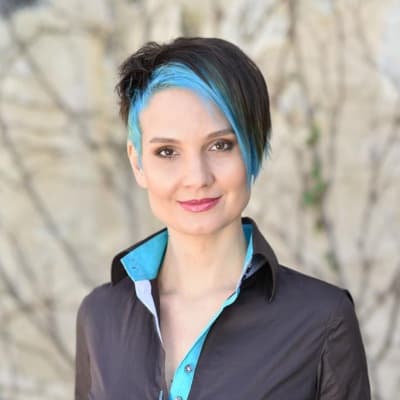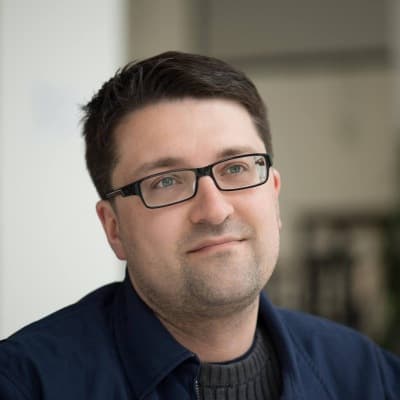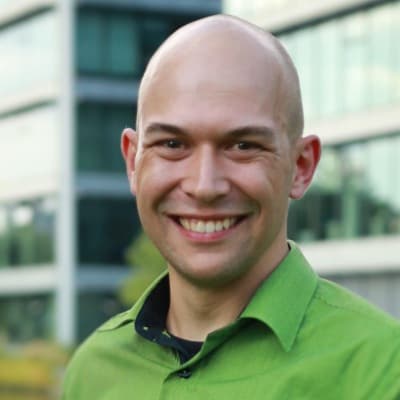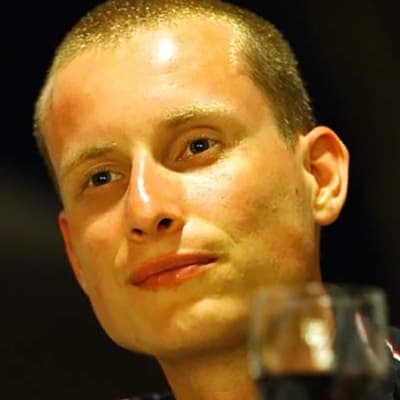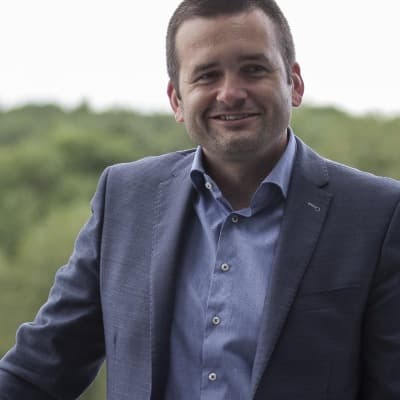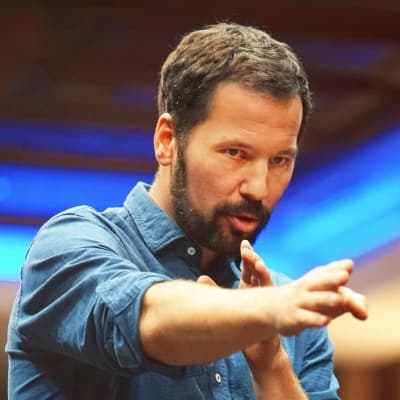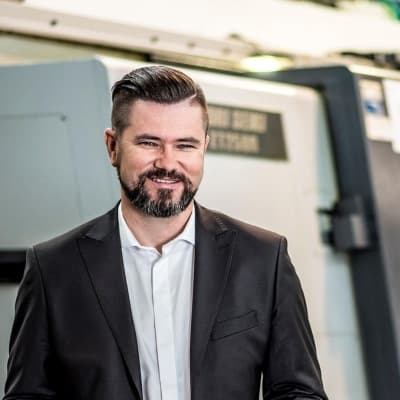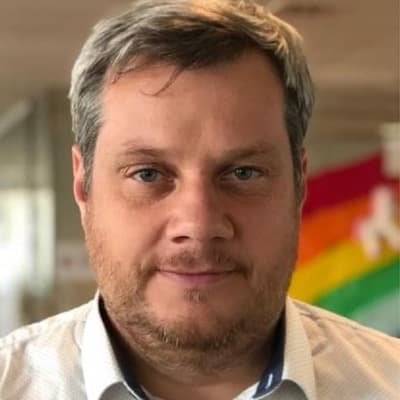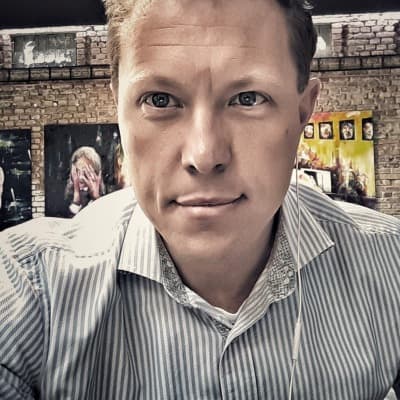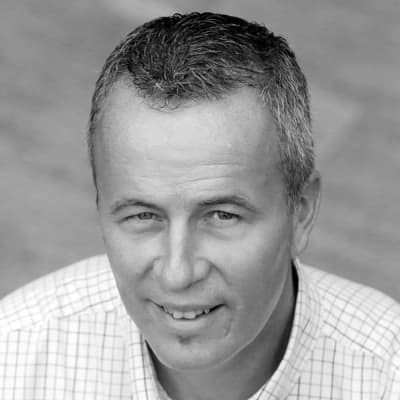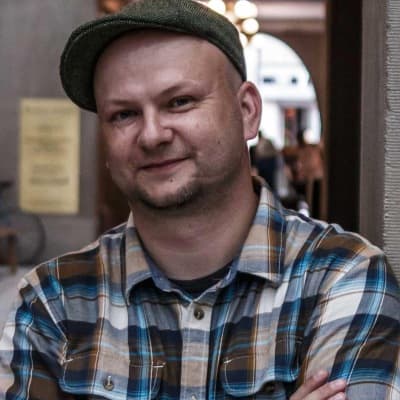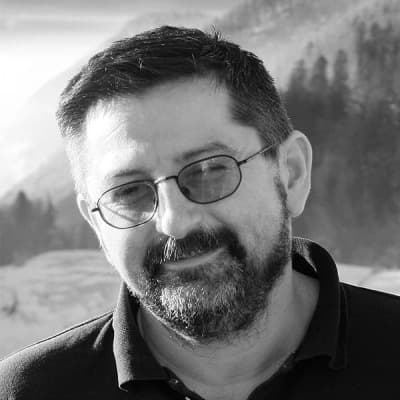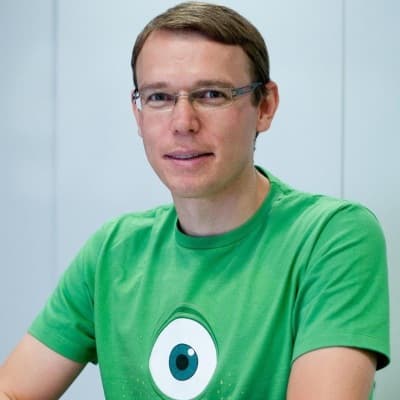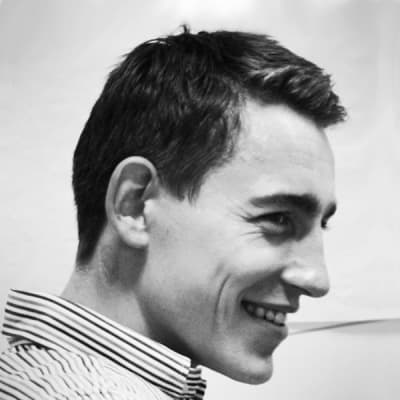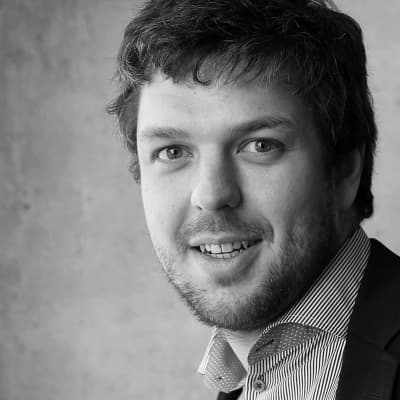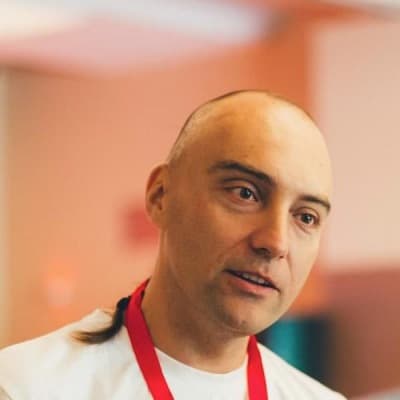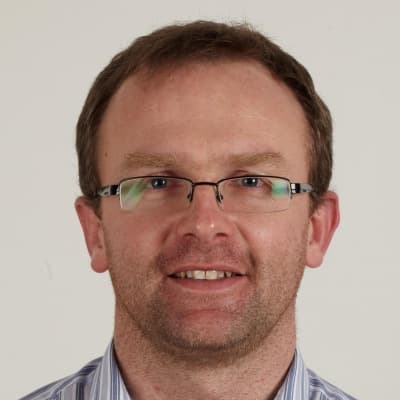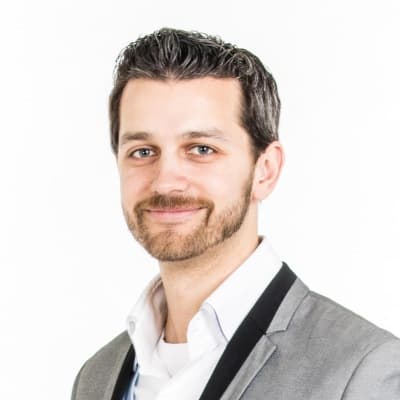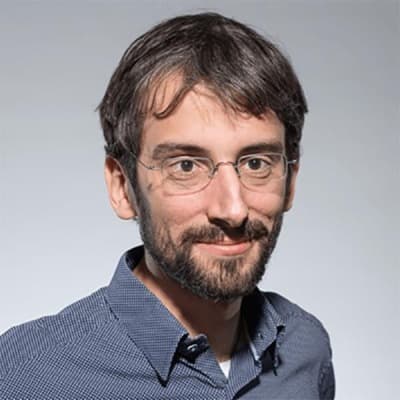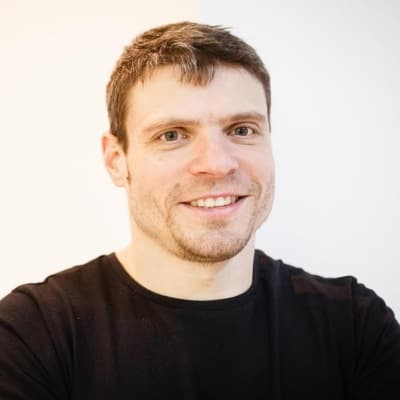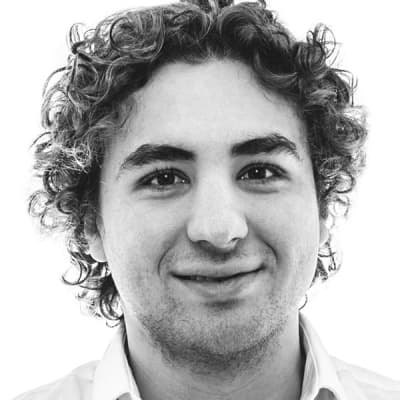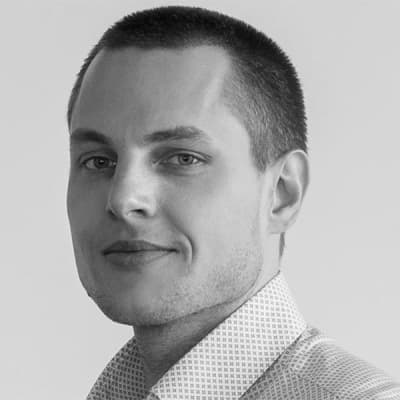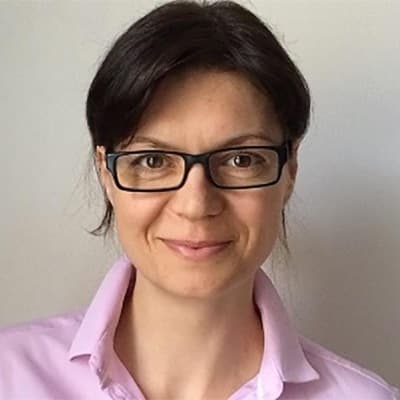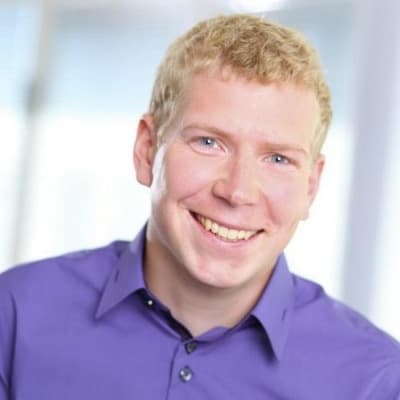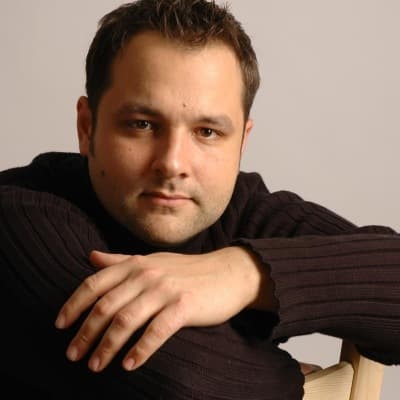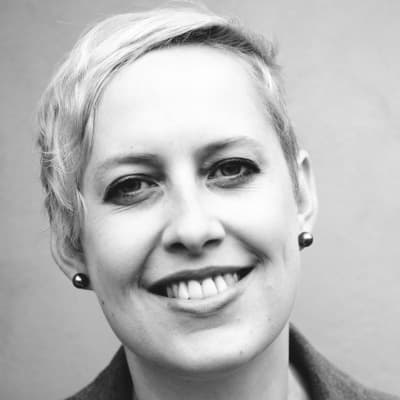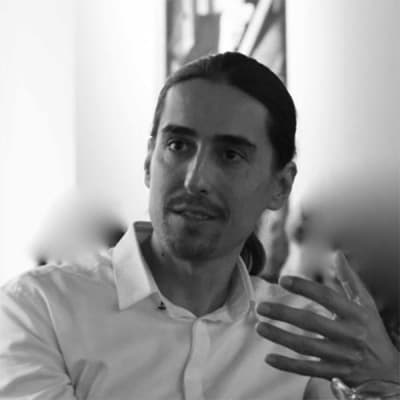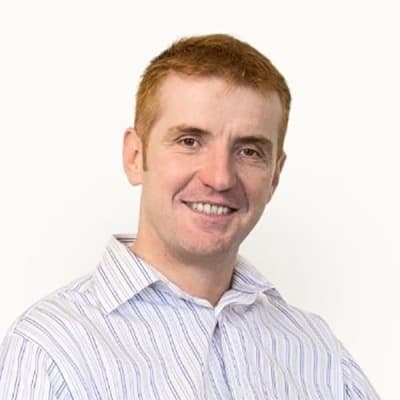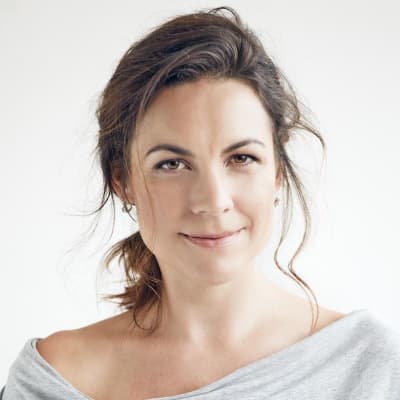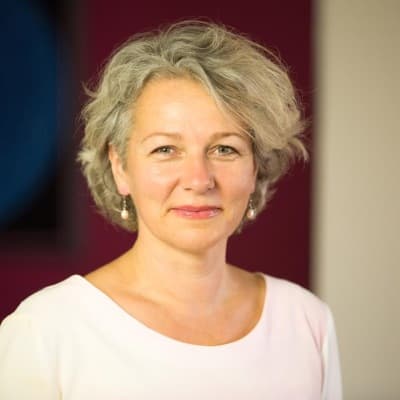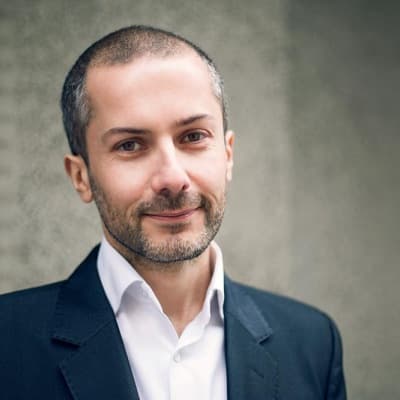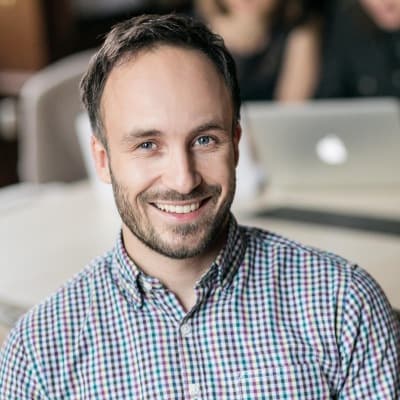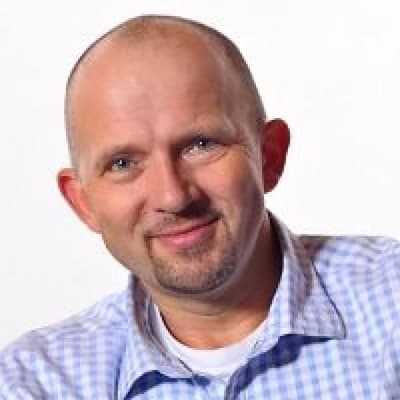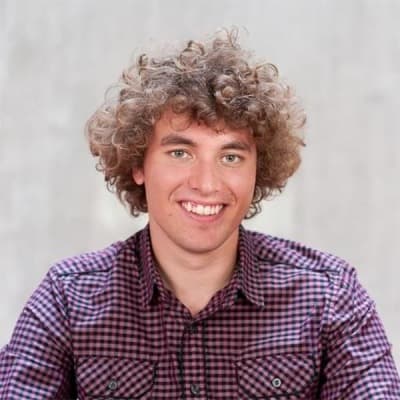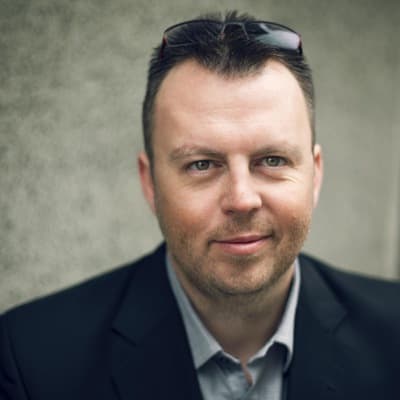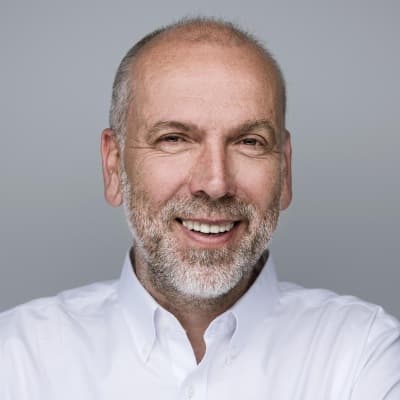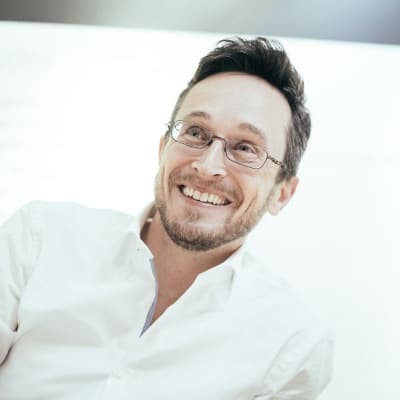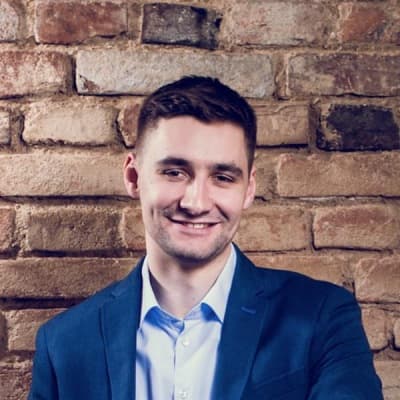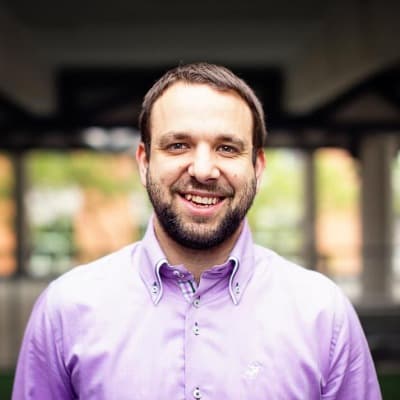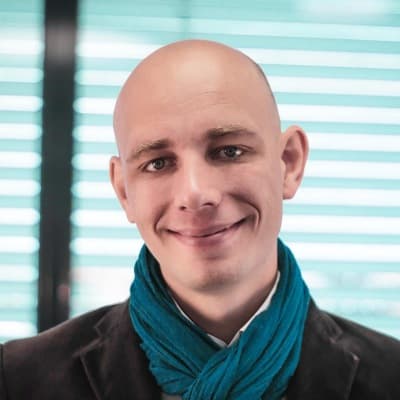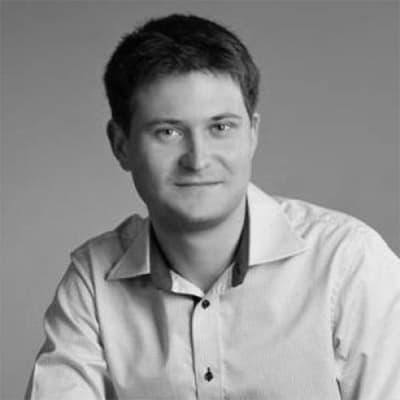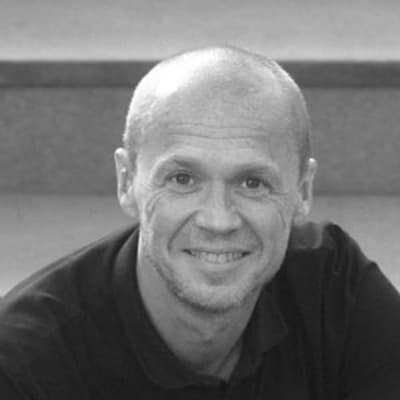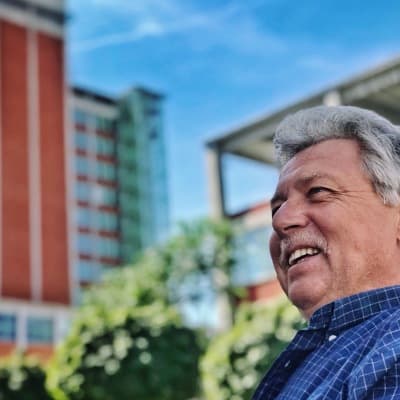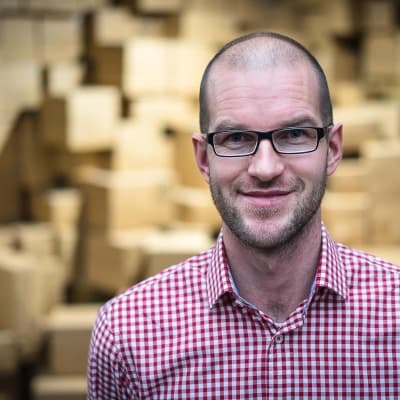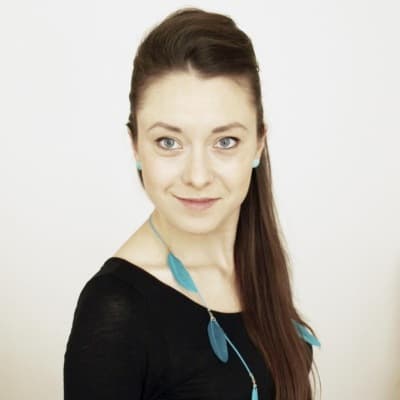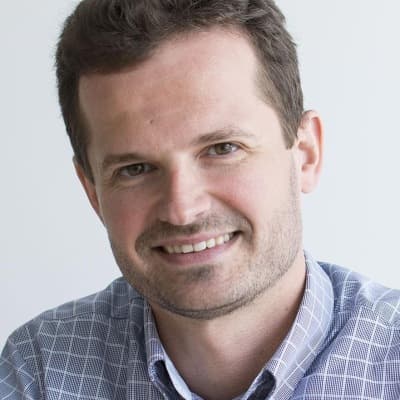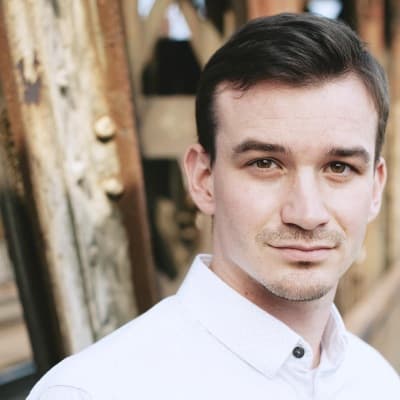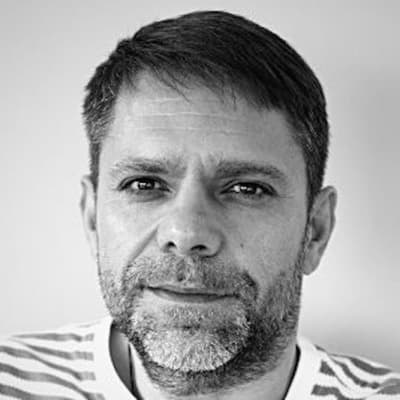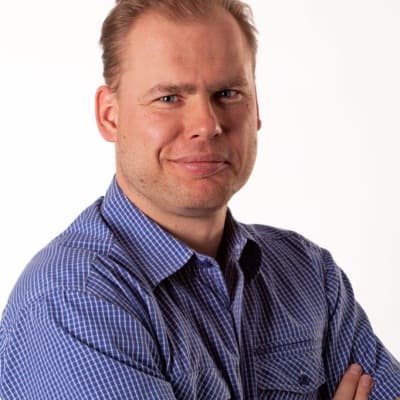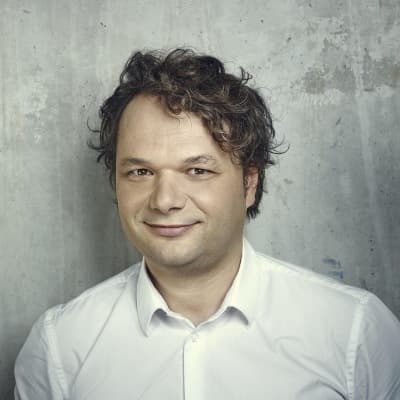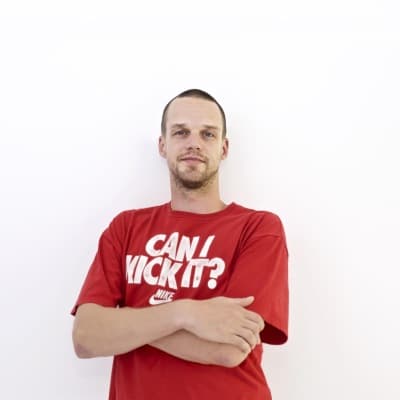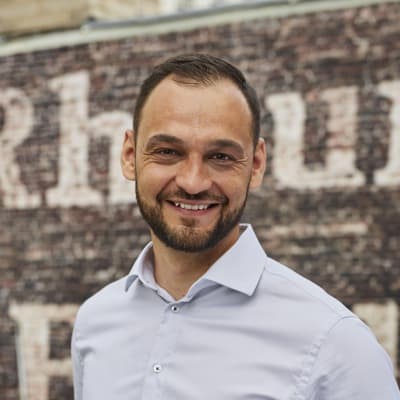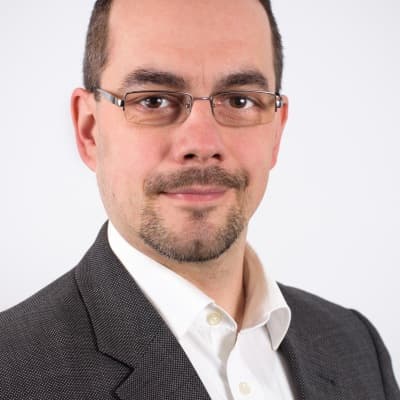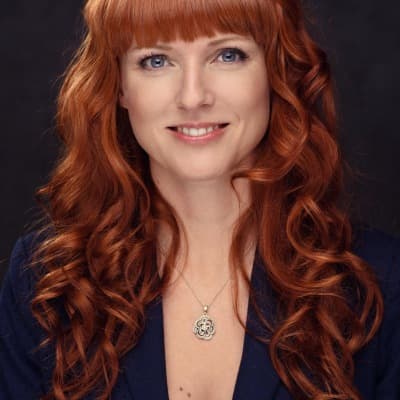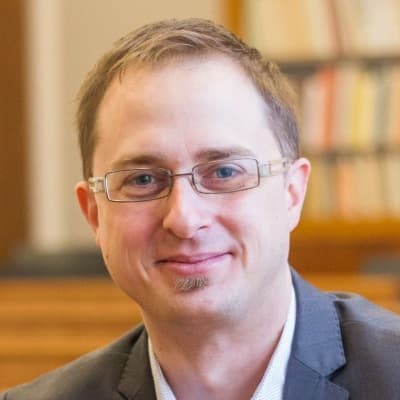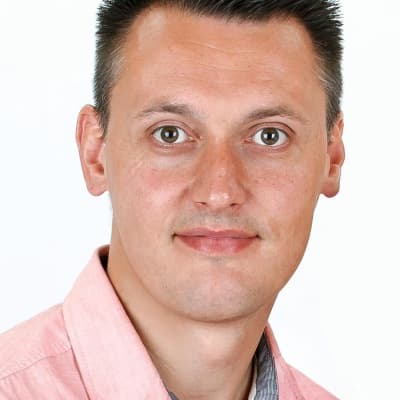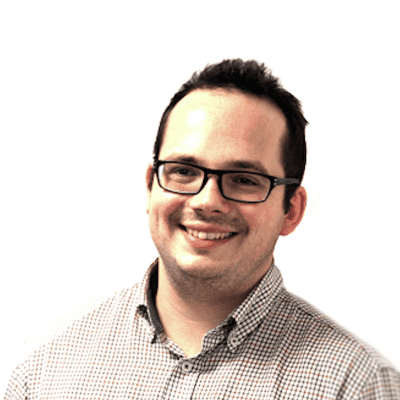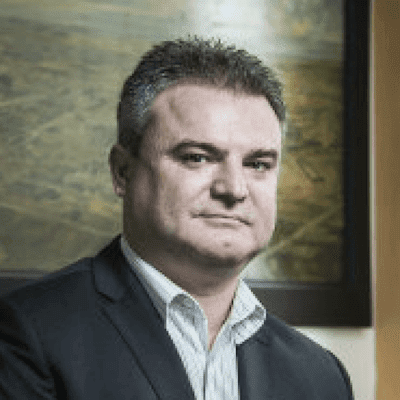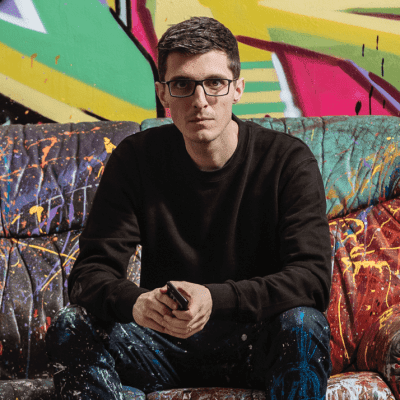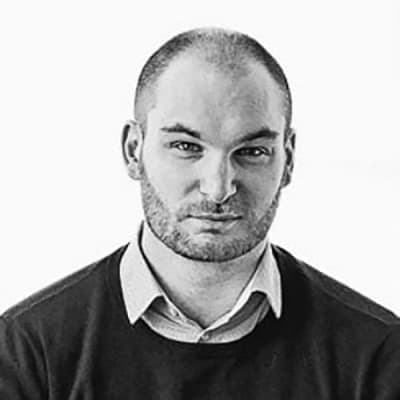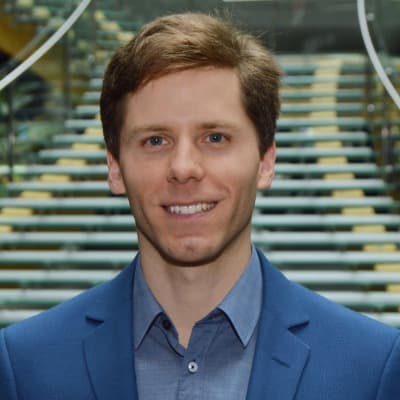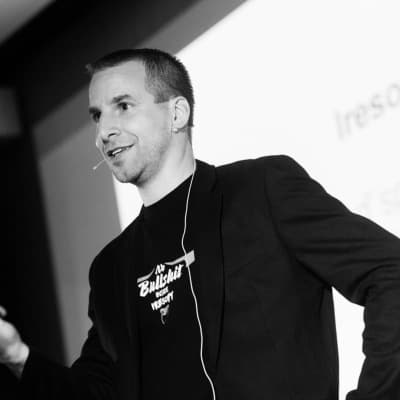 VALUES WE BUILD ON
Like many entrepreneurs around the world, we are inspired by the way Tomáš Baťa built his business, how he worked with confidence and handled risk, how he created a corporate culture of responsibility and how he reacted to the changing world around him. Jan Antonín Baťa (pictured) took over the company management after Tomáš Baťa's death and is a symbol of development, innovation and humility to us. You will meet the principles of the Baťa concern quite often in our work, because we cannot keep such timeless ideas for ourselves, in fact, we want to spread them as much as possible.
Respekt
RESPEKT JE NAŠÍ PRIMÁRNÍ ESENCÍ. PRACUJEME TAK, ABY BYL VŠUDYPŘÍTOMNÝ NA VŠECH ÚROVNÍCH NAŠEHO KONÁNÍ.
"Potkávám společnosti (pravda není jich mnoho), kde jsou respekt a slušnost základními hodnotami. Takové firmy prosperují a co je důležitější, lidé v nich žijí dobré životy." Petr Skondrojanis
Sdílení
KAŽDÝ DOBRÝ NÁPAD MÁ SVÉ AMBASADORY I ĎÁBLOVY ADVOKÁTY. MY VYTVÁŘÍME PROSTŘEDÍ, KDE SE OBA TÁBORY SPOJÍ A S RESPEKTEM A ENERGIÍ SPOLUPRÁCE POMÁHAJÍ NÁPADU V REALIZACI. POKUD NEBUDEME SDÍLET NAŠE KNOW-​HOW, BUDEME CHUDŠÍ, NEŽ SI MYSLÍME.
"Je mnoho cest a přístupů jak prožít svůj profesní život a respektuji každého volbu, ale osobně si myslím, že pokud chceme mít smysluplnější život, je třeba se vydat na cestu sebepoznání. Z mé vlastní zkušenosti upozorňuji, že jsou třeba průvodci, kteří vás posouvají v různých oblastech dále." Jan Mašek
EXPERTÍZA
NE NA VŠECHNO STAČÍME SAMI. OBČAS POTŘEBUJEME ROZŠÍŘIT OBZOR, ABYCHOM SE MOHLI ROZHODNOUT, KTERÝM SMĚREM SE VYDÁME. MY DOKÁŽEME PŘIZVAT TY SPRÁVNÉ LIDI, KTEŘÍ VÁM UKÁŽOU PERSPEKTIVU A ZMĚNÍ ÚHEL POHLEDU, ABY VAŠE ROZHODOVÁNÍ BYLO OBJEKTIVNÍ A STRATEGICKÉ.
"Pro vlastní realizace má RedButton velkou výhodu: tou je jednoduchý předpoklad, že v každém aspektu podnikání dokážu najít někoho, kdo je na špičce. Pokud k tomu ještě on či ona vidí v myšlence kultivace okolí skrze firemní prostředí smysl a sdílí podobné hodnoty jako my, tak je zaděláno na skvělou spolupráci!" Luboš Malý