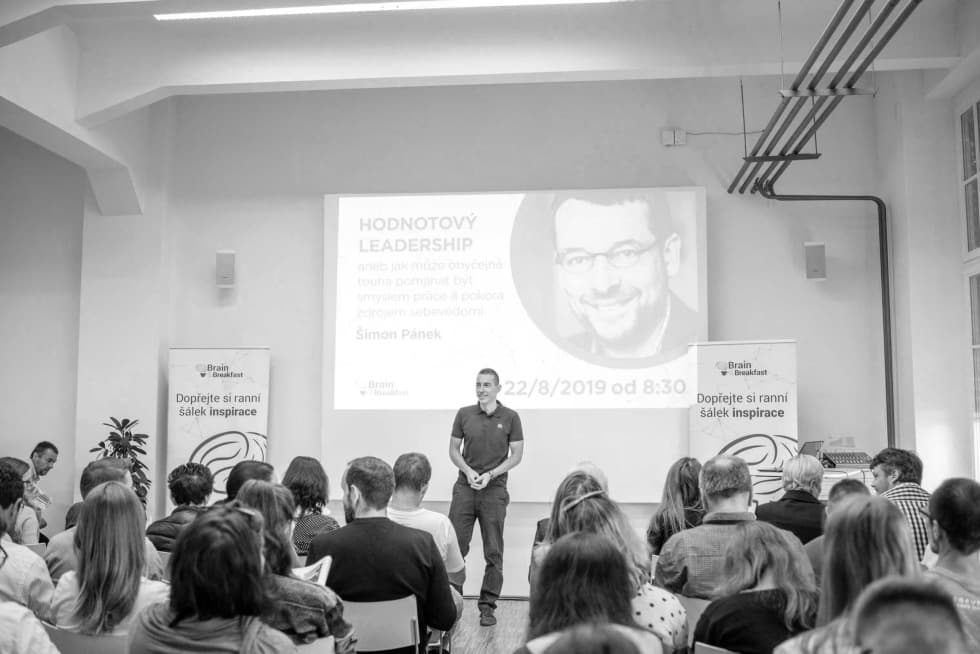 Brain&Breakfast
People with a strong personality, inspirational stories and different fields
Every month, we invite one interesting guest to our Prague Impact Hub. Our guests are experts with impressive results who achieved something in their field and whose story and experience inspires others.
In this way, you can learn about and look into various fields, even fields you might never have come across if it weren't for this experience. Breakfasts open new horizons
The idea of Brain&Breakfast was conceived at the end of 2012. Started by the then 3M innovation leader Jan Mašek, the breakfasts were initially designed to inspire mostly colleagues inside the company, but gradually, the meetings opened up to the public and evolved into an independent project under the Red Button network.
BRAIN&BREAKFAST PRACTICAL INFORMATION
Breakfasts take place once a month, usually on the third Thursday of the month.
First, our guest gives a 60-minute presentation of their topic and story.
The presentation is followed by a 30-minute discussion. You can participate either in person or online via live streaming.
If you attend a breakfast in person, you can talk to our guest after the streaming, as well and get more inspiration than online viewers.

Inspiring people all over the country
We don't limit ourselves to the Impact Hub – the entire presentation, including the follow-up discussion, is recorded and broadcast to an increasing number of small and large companies, schools, libraries etc. The breakfasts have an unprecedented scope with approximately 200 broadcasting points and new points being added continually.
Come to the making of a breakfast at the Prague Impact Hub.
Come and see the live broadcast of a breakfast at one of the broadcasting points across the country (see the list of broadcasting points here).
Order live streaming for you and your colleagues directly to your company or become a partner of the company (contact us at jan@masek.me).
Order live streaming to your community centre, school or library free of charge (contact us at jan@masek.me).
77+

breakfasts already organised
We have had countless guests joining us for breakfast
There have already been over 70 B&B breakfasts, and our guests met with a lot of success.
For example:
Case study of Brain&Breakfast
The full story behind Brain&Breakfast, views of our latest speakers, future vision and much more can be found here: